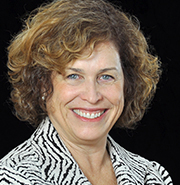 Cathy is an executive coach, group facilitator, and organizational transformation consultant with Charter Oak Consulting Group (an alliance partner of The Highlands Group).  She helps individuals at all organizational levels increase their leadership effectiveness in order to maximize their impact with their teams, cross-functional partnerships, and customers.  Cathy's executive coaching engagements leverage her expertise in strategic influence, leadership development, change management, employee engagement, career transition, work-life integration, emotional intelligence, and building high performance teams. She has worked with Fortune 500 companies across a wide spectrum of industries including Life Sciences, Cable, Defense, Manufacturing, and Healthcare.
Cathy has extensive experience working with senior leaders providing executive coaching, team development, and roundtable facilitation. Cathy has a focus on developing women business leaders through Charter Oak's Women Upfront programs. In addition, she facilitates a Chapter for the Women Presidents' Organization, conducting on-going monthly executive roundtables for women business owners who are second-stage entrepreneurs.
With a strong background in career management, Cathy has worked with individuals at all organizational levels helping them through career transition by providing workshops and individual coaching with a focus on creating a personal brand. She was a certified trainer for Lee Hecht Harrison for many years, and was recently certified by DBM as a Career Consultant.
Her client list includes: Alcoa, American Academy of Dermatology, Comcast, Crane & Co., General Dynamics, The Womens Presidents Organization, 1Berkshire, ArQule, Interprint, Berkshire Medical Center, Southwestern Vermont Healthcare, Travelers, AT&T, Levi Strauss, and MetLife.
Prior to joining Charter Oak, Cathy worked as a consultant for Lee Hecht Harrison, an international career management firm, and also maintained an independent consulting practice. She has an extensive background in the behavioral healthcare industry as an administrator, clinician, and educator. She served on the faculty of Antioch New England Graduate School in the Department of Psychology for many years.