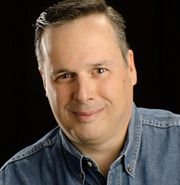 As a project and team leader, Troy has lead clients to achieve significant, lasting, and measurable improvement for over a decade. With expertise in strategy development, process improvement, balanced scorecard and metric development, financial and budget analysis, organization design, cost reduction, culture development, executive training, and organizational surveys Troy brings a broad base of skills and experience to engagements.
Troy is affiliated with Charter Oak Consulting Group, Results-Based Leadership, and 1Point0 Consulting as well as running his own consulting practice. Troy was a consultant with Franklin Covey's Organization Change Practice and Novations Group. He has worked on projects for Suncor Energy, The Atlanta Journal-Constitution, Intercontinental Hotel Group, Humana Healthcare, American Medical Security, Yellow Freight, the Social Security Agency, the US Navy, Amerada Hess, Nova Corporation, and Mobil Corporation.
Troy received his MBA from Brigham Young University, a Bachelor of Commerce from the University of Alberta, and worked as a Chartered Accountant in Canada for six years before joining the consulting profession.