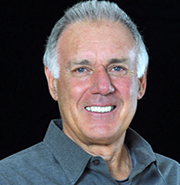 Tony Daloisio is a Highlands Group partner, and a founding director and President of the Charter Oak Consulting Group (one of the Inc. Magazine's "Fastest Growing 500 Firms"). Tony specializes in organizational change. He has extensive experience coaching senior executives and executive teams enabling them to effectively drive and lead change in business. Tony has created customized executive education programs in strategic leadership, strategy execution, and large-scale organizational change.
Selected clients include: Cenovus, Endocyte, Lowe's, Suncor, The Atlanta Journal, AutoTrader.com, The Claremont Institute of Claremont Colleges, Heidelberg Cement, United Business Media, Jacksonville Electric Authority, MCI Telecommunications, McKinsey & Company, Mercedes-Benz, Egleston Children's Hospital at Emory University, New York Life, Carrier Corporation, The New York City Partnership, Bain and Company, Donna Karan Fashion, General Electric, FranklinCovey, and Apple Computer.
Professional experience includes: management consultant, McKinsey & Co.; Vice President Mass Mutual; Duke University Business School Executive Education Faculty, member of the faculty; The American Management Association Master in Management Program and Presidents Association; Program Lead for the Center of Creative Leadership's flagship LDP program; and Director of The Yale University's Foster School for Emotionally Disturbed children. Tony partnered with Stephen Covey's Franklin Covey as he led the organization consulting and change practice from 1998-2002.
Tony holds a Ph.D. and B.A. in Psychology and Education from the University of Connecticut, where he was awarded a University Fellowship for research in the area of leadership style, a Master's Degree in Counseling Psychology from Fairfield University, and an M.S. in Administration from the University of Connecticut.
He lives in rural Washington Depot, Ct. and Atlanta, Ga. with his wife Teresa Hargrave. He enjoys hiking, biking, and golf. He is the author of several books, including the Character of Commitment, The Ride of your Life, and Golf-Mind. He is currently writing a fourth book exploring the journey of a man and men through life, called A Man's Journey to Intimacy.