Ed.D., Consulting Partner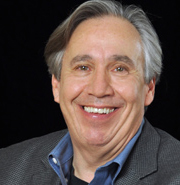 Neil is one of the owners of Charter Oak Consulting (Alliance partner of The Highlands Group)  where his consulting practice has resided for the past twenty years. He divides his time consulting in primarily four areas: design and delivery of leadership training programs, executive coaching, team development, and change management. When not in client systems, he conducts executive and professional development retreats on his twenty-one acre farm in western Massachusetts. He is an affiliate faculty member at the University of North Carolina's Kenan-Flagler Business School in their Executive Development Program.
While Neil enjoys all the work he does, the primary focus of his work these days is based in The Seventh Prism framework (theseventhprism.com) a whole person approach to leadership and human development. Developed over the last eight years—and the culmination of over thirty years of work in the fields of organizational, leadership, career, and team development—The Seventh Prism represents an innovative, comprehensive methodology for helping individuals—and the organizations they lead—promote high levels of productivity and satisfaction through work/life integration and full engagement.
Sample Seventh Prism offerings include:
• The Seventh Prism Work/Life Integration Retreat
• Leadership 7.0: The Art and Practice of Full Engagement
• Certification programs for Financial Planners and Executive Coaches
• Train-the-trainer programs for experienced corporate trainers
Current/Recent Leadership Development activities include:
• Designing and delivering Leadership Development Training including courses for several Fortune 100 companies in the U.S., Europe, Latin America and Asia including Train-the-Trainer Programs. Responsible for revamping several organizations' Leadership Development curriculum for managers. Also provide Executive Coaching to high potential executives and executive candidates. Design and deliver customized training programs on Leadership and Teamwork for front line supervisors, middle managers, and executives.
• Coaching leaders of the U.S. Navy (NAVSEA) including the Supervisor of Shipbuilding (Newport News, VA) and the Commanding Officers and the Chief Civilian Executives of two naval shipyards (Norfolk Naval Shipyard and Portsmouth Naval Shipyard) as well as senior leaders at NAVSEA Headquarters (Washington Navy Yard). Organizations are responsible for overseeing the building and maintenance of nuclear submarines and aircraft carriers for the U.S. Navy. Responsibilities include coaching the senior leadership (top thirty), both military and civilian personnel in each facility, providing one-on-one coaching to over 100 leaders as well as leadership training.
• Conducting 360 feedback coaching for group of fifty leaders of the research center of a major Fortune 100 corporation and assisting organizational leaders in identifying further development opportunities as the result of the 360 feedback data.
• Coaching senior account executives for New York and Chicago Flagship Offices of DDB, a Madison Avenue Advertising Agency including account directors and creative directors. Providing Leadership Development courses for senior leaders in New York, Chicago, and Paris.
• Conducting Leadership Development Programs to Early Career Professionals at The Hartford Insurance Group on Emotional Intelligence and Emotional Acumen.
Neil is a frequent speaker at large-scale corporate meetings specializing in helping organizations create high impact learning in limited time periods. He has expertise in the development of competency models for the purpose of conducting 360˚ feedback at the executive and managerial levels and in the creation of customized corporate mentoring programs. He also conducts web-based leadership training on a global basis.